This Independence Day, World and Open Class corps will parade through various cities and towns across the country to celebrate the Fourth of July holiday.
If you're looking to find out who's coming to your area, here's a comprehensive list of which corps are marching where on Independence Day, organized by state and then by corps.
All events are Monday, July 4, unless otherwise noted, and local time zone.
---
California

Blue Devils B
Concord (10 a.m.)
Blue Devils C
Benicia (6:30 p.m., July 3)
Pleasant Hill (9 a.m.)
Orinda (10:30 a.m.)
Golden Empire
Westchester-Bakersfield (8:30 a.m.)
Mandarins
Rancho Cordova (10 a.m.)
Pacific Crest
Moreno Valley (9:30 a.m.)
---
Connecticut
7th Regiment
East Hampton (11 a.m., July 16)
---
Illinois

Blue Stars
Niles (8:45 a.m.)
Glenview (11:30 a.m.)
Morton Grove (2:30 p.m.)

The Cavaliers
Niles (8:45 a.m.)
Glenview (11:30 a.m.)
Morton Grove (2:30 p.m.)
Music City
Niles (8:45 a.m.)
Glenview (11:30 a.m.)
Morton Grove (2:30 p.m.)
Colts
Vernon Hills (9 a.m.)
Lake Bluff (10 a.m.)
Glen Ellyn (12 p.m.)
Deerfield (12 p.m.)
Colt Cadets
Vernon Hills (9 a.m.)
Skokie (12 p.m.)
---
Massachusetts

7th Regiment
New Bedford (11 a.m., July 2)
Hingham (10 a.m.)
Duxbury (2 p.m.)
Norwood (5:30 p.m.)

The Cadets
Wakefield (5 p.m.)

Spartans
Chelmsford (10 a.m.)
---
Michigan

Legends
Kalamazoo (7:30 p.m., July 2) – performance with Kalamazoo Symphony Orchestra
---
Minnesota

River City Rhythm
Edina, MN (10 a.m.)
Afton (1 p.m.)
---
New Hampshire

Spartans
Merrimack (1 p.m.)
Nashua (7 p.m.) – Fireworks concert
---
New Jersey

Jersey Surf
Washington Twp. (6:30 p.m.)
---
North Carolina

Carolina Crown
Charlotte, NC (7 p.m., July 3) – Charlotte Knights Baseball/Fireworks Performance
---
Ohio

Bluecoats
Canton, OH (1:30 p.m., July 3) – Party in the Plaza" Event (Performance at 8 p.m._
---
Pennsylvania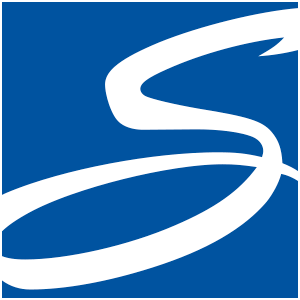 Jersey Surf
Glenside (4 p.m.)
---
Rhode Island

The Cadets
Bristol (10:30 a.m.)
---
Washington

Columbians
Pasco (10 a.m)
---
Wisconsin
Madison Scouts
Cedarburg (10 a.m.) – parade (12 p.m.) – concert